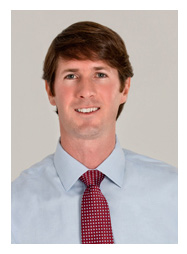 I grew up on the coast in Wilmington, NC. As difficult as it was to leave the beach, I moved to Chapel Hill 1997 to attend the Business School at UNC. During my time studying marketing and finance, I discovered that I had a passion for Real Estate and it was an avenue in which I could apply my education. I earned my Real Estate License, graduated from UNC with a business degree, and moved to Raleigh to start my career. Over 17 years in the business and hundreds of clients later, I love what I do.
Real Estate is a lifestyle for me. If I am not working for client, I find myself driving through neighborhoods, previewing homes, reading articles or books on real estate, working on a project around my house or at one of my rental properties. When I do take time away from work, I typically go to the beach (preferably Wrightsville Beach) with my wife, Lauren and sons, Jackson and Walker. Additionally, each year I enjoy a weekend golf trip with college friends and a long weekend trip to Park City, Utah for snowboarding.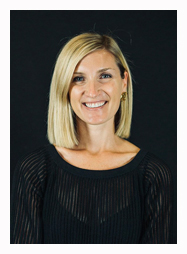 Kelly Young is best known for her market knowledge, attention to detail, honesty, and dedication to excellent service. Her interest in real estate started at an early age, as she learned from her father an appreciation of history, architecture, and design.
With a background in interior design, public relations and marketing, Kelly brings a valuable understanding of design principles and creative marketing expertise. She focuses on understanding her clients needs and serving their best interests at all times. Kelly is dedicated to the highest standards of honesty, integrity and service.
Kelly was born and raised in North Carolina and received a Bachelor of Arts from North Carolina State University. She has lived in Raleigh for 14 years and has extensive knowledge of the area. Kelly currently resides in Five Points with her husband, Cameron and their two dogs, Maggie and Fin.
sales and marketing coordinator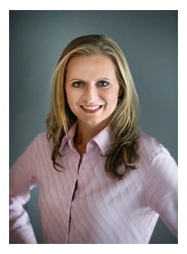 I am originally from Erie, PA but my love of the warmer weather and sunshine drew me south. I graduated from Slippery Rock University in PA, with a degree in Elementary/Early Childhood Education. After graduating in 2001, I moved to the Raleigh area. I taught Second grade for Wake County Public Schools for four years. In 2005, my children, Dante and Bella were born. In order to have a more flexible schedule that allowed me to be closer to my "Irish twins," I took a position teaching Pre-K/Literacy at their preschool for eight years. Teaching gave me invaluable experiences and skills over the years but most importantly, it gave me the opportunity to be a "hands-on" Mom.
Coming from a small town in Pennsylvania, I was always amazed by the amount of new construction and the booming housing market in the Raleigh area. After building two of my own personal homes and spending endless weekends touring model homes, I became increasingly interested in pursuing a new career in this field. After teaching Pre-K, I was hired as a part time Administrative Assistant for a small custom builder where I gained experience in many aspects of new home building. I had the opportunity to work one on one with homeowners to make selections and help walk them through the building process.
These experiences have lead me to working with the Wilson Crow Team at RE/MAX Advantage as the Sales and Listing Coordinator. I enjoy being a part of the process that helps clients find their dream home or pass their well-loved home on to another. I share Wilson and Kelly's passion for customer service, going the extra mile and making the home buying/selling experience as smooth as possible for our clients.