Homes for Sale in Five Points, Raleigh, NC

Most Popular Searches for Five Points Neighborhood, Raleigh, NC
About Five Points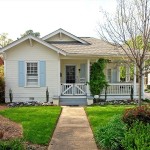 Five Points is located in Raleigh, NC and is noted for charming bungalow homes on streets that are lined with mature oak trees, walk-able streets and parks, and boutique shops.  In line with the 1920s movement for a simple and efficient lifestyle, the bungalow style homes in the Five Points feature deep front porches, overhanging roof lines, stocky molding, and nine foot ceiling height.
With Five Points being a desirable area to live in, many houses for sale in Five Points have been restored or rebuilt over the last 20 years to create an even more diverse blend of homes.  While the size and style of homes have changed over the years, residents have been sensitive in keeping the older and charming character of the neighborhood.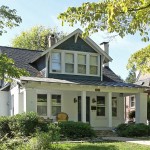 Homes in Five Points:
Range from 900-3,000 sq. ft
Lot sizes are .14-.35 acres
Price range from $250,000-$700,000
Map of Five Points in Raleigh, NC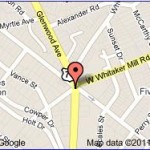 Geographically, the Five Points neighborhood in Raleigh, NC is a very small area. However, when people say "Five Points", they are referring to several neighborhoods that surround the "Five Points" intersection. The Five Points intersection is formed where Glenwood Avenue meets Fairview Road and Whitaker Mill Road.
To view a zoomed out map, visit Five Points Map.
Five Points Features
Walk-able Streets
Restaurants, bars and boutique shops all within walking distance
Neighborhood elementary school
Multiple parks
Mature landscaping with oak and myrtle trees
Pleasant blend of home styles with "no two homes" looking exactly alike
Many neighborhood gatherings
Active Citizens Advisory Council
Searches and Information provided by Wilson Crow with RE/MAX Preferred Associates.  Wilson is one of the best selling Realtor's in Five Points as well as a top selling Realtor inside the beltline.  To view any home, email Wilson at [email protected].