Homes for Sale in Hayes Barton, Raleigh, NC
Customers who looked in Hayes Barton also created these searches:
About Hayes Barton
Hayes Barton is located northwest of downtown Raleigh and was designed to blend community and nature by offering parks and natural space within the neighborhood. It is a historic neighborhood that was built in the 1920s with various house styles such as Georgian, Tudor, Craftsman, Colonial and Bungalow. Hayes Barton offers a true residential urban experience with great history and modern conveniences.
Hayes Barton Homes:
Square Footage ranges from 1,500-over 3,500sq ft
Prices vary from $200,000-over $2million
Lot Sizes range from .26-.5 acres
Map of Hayes Barton in Raleigh, NC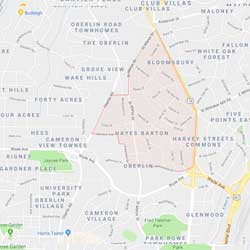 Hayes Barton Features
Close proximity to Cameron Village, NC Museum of Art and downtown Raleigh
Trendy unique shops and restaurants along with iconic places like Hayes Barton Pharmacy and Rialto Theatre make this area have something to appeal to all ages.
Hayes Barton Café and Dessertery offers a nostalgic 1940s dining experience, widely known for their award-winning desserts! http://imaginarystudioonline.com/hayes/