How much do we value education?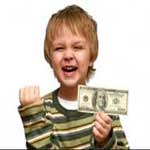 Judging from home prices, we value it a lot! Neighborhoods located in high ranking school districts have withstood the foreclosure crisis far better. Looks like I'm giving out pencils next Halloween…
It comes as no shock that schools are a major driving factor for many buyers.  With that said, buyers looking to find a foreclosure in a high ranking school district just might be waiting for an opportunity that never comes along.
Check out this good article about the relationship between home values and school ranking.