What I'm watching…and it's good news!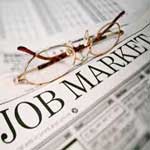 Jobless claims. Real Estate is directly linked to employment. Last week, the number of applicants for jobless claims dropped to the lowest level since April 2008. Awesome news for real estate!
If you would like to read the Bloomberg report, go to jobless claims report.