How to de-80s your home…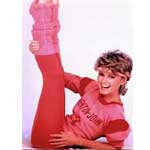 So skinny jeans certainly came back, but make no mistake…popcorn ceilings, Hollywood dressing room lights, fake brass hardware are not coming back. Here are a few projects that make a difference.
Let's just say, the 80s had its place in time.  But, maybe those days should remain in the photo album and not in your home decor.  Replacing cabinet and door hardware, swapping out light fixtures, repainting (and I'm talking about ceilings too…that water stain from the toilet leak 5 years ago is a red flag) are all weekend projects that make a huge difference when you sell your home in today's market.
Thinking about selling your home in Raleigh, take a look at these tips for freshening up your home.  Please call me if you would like to discuss how to prepare your home to sell in Raleigh.